The Iowa City Foreign Relations Council has organized another season of amazing guest speakers and delicious international lunches, and we again have FREE tickets for business and pre-business students.
Tickets are limited and are distributed in the order that requests are received. You may request a total of two tickets per week.
The next lunch is Wednesday, November 14th on "The Migingo Dispute between Uganda and Kenya: What the world's tiniest island tells us about international law and relations." Presenter is Chris Rossi, Adjunct Faculty, UI College of Law; Director, Humanities Iowa
When: 12:00 – 1:15pm, each week – day varies. View the schedule.
Where: Basement of the Congregational Church, beside Phillips Hall.
What: lunch and learn, with catered lunch by a great international restaurant (usual cost is $10)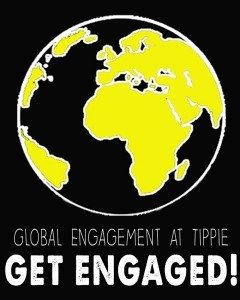 Email Neete-saha@uiowa.edu to reserve tickets (up to 2 per request).