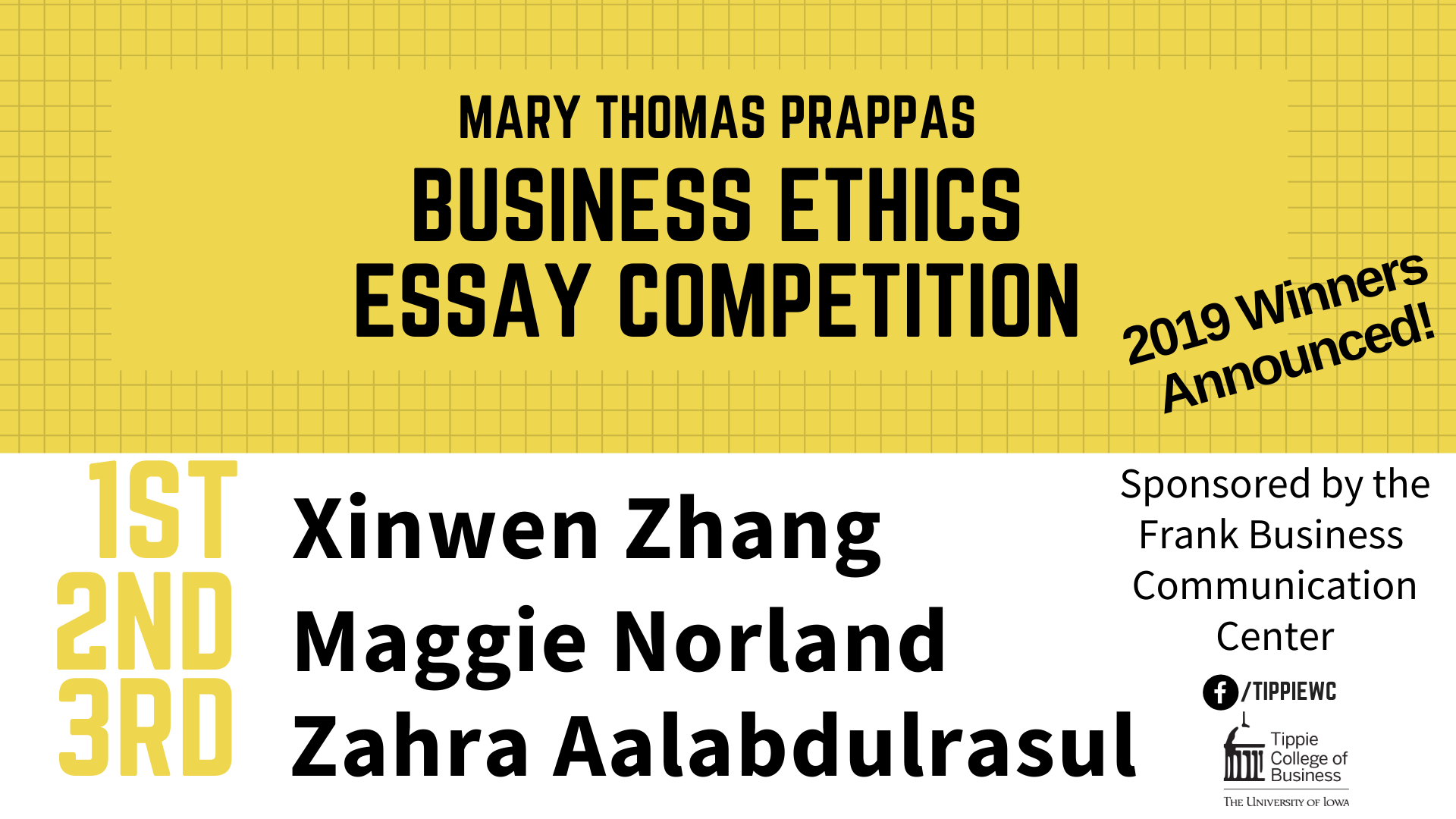 The Judith R. Frank Business Communication Center is pleased to announce the winners of the 2019 Mary Thomas Prappas Business Ethics Essay Competition. 
1st Place ($3000 Prize) – Xinwen Zhang 
2nd Place ($2000 Prize) – Maggie Norland
3rd Place ($1000 Prize) – Zahra Aalabdulrasul
Top three essays were chosen from a pool of finalists, and judged by members of the local business community. The essay prompt can be found here.
About Mary Thomas Prappas:
Mary Thomas Prappas was raised in the Cedar Rapids community. She was the first in her family to earn a college degree, graduating from Iowa in 1949. Mary was one of 35 women who earned a business degree that year. Mary met her husband Dempsey in 1948, settling in Iowa City in their later years. With Dempsey's passing in 2015, Mary lost a lifetime partner and the university an avid champion of ethical legal and business practice.