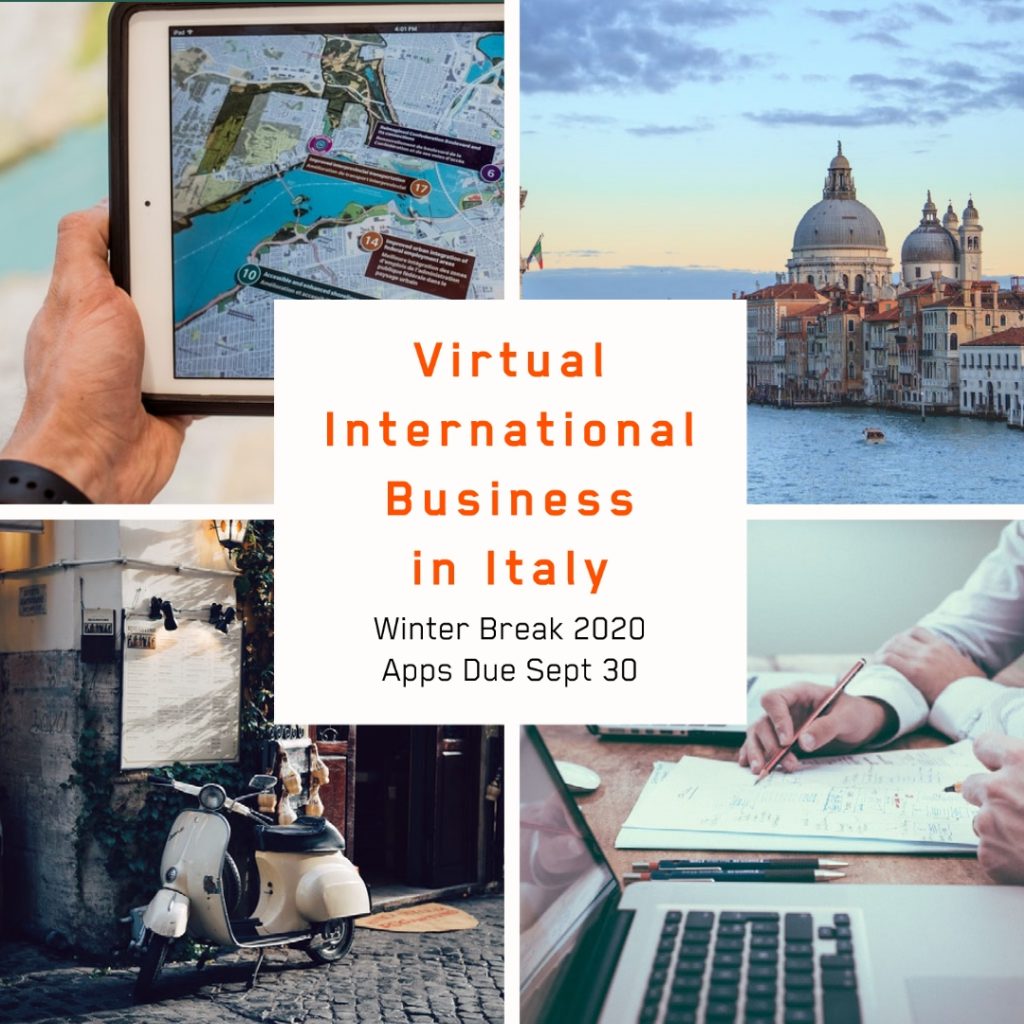 Apps due this week, Wednesday, September 30 
How is international business handled at a time of mass disruption? Join us on a a virtual trip to Italy to examine the business, social, and political response to the pandemic. This winter break adventure is a great way to jumpstart your global experience! It includes a virtual class lead by instructors residing in Italy, and hands-on cultural activities that you can do as a class from home.
Due to the ongoing impacts of COVID-19, Tippie winter global programs will be run in a remote, virtual format. Programs will not involve international travel in Winter 2020. They will be entirely virtual and are approved to count for Tippie RISE.
Course topics include
History of the European Union and Eurozone and their functions
Controversy of coordinated pandemic response
A history of the Roman republic to present-day Italy
Italian political and economic response
Unemployment
Healthcare
Regional economics
Impact on tourism
How local companies have been impacted
Cultural activities may include
Survival Italian
A night at the theater
Hands on cooking class from home
Exploration of regional cuisine
Tour of local towns with hands on art activity from home
Cultural conversations with Italian business students
Course credit satisfies Tippie RISE and also counts in the following ways:
Pick one: FIN:4020 Special Topics in Finance (finance elective for majors) or International Global Issues gen ed for Tippie students
Pick one: For the International Business Certificate: International Business Section or Study Abroad Section
Scholarships available
Applications due Sept. 30, early apps encouraged