Interviews are in full swing! Be sure that your interview skills are perfected by doing a mock interview! You'll get better every time you practice. Sign up to do a Mock Interview through Handshake to interview with a volunteer recruiter to get relevant feedback on how you're doing!
Upcoming Mock Interviews:
October 15th: Hybrid Transit Systems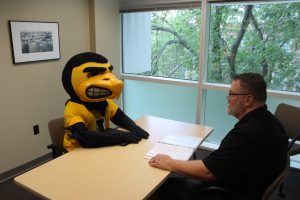 October 22nd: MediRevv
October 23rd: ChildServe
October 24th: Pella Corporation
October 30th: Alliant Energy
To find and sign up for upcoming Mocks, log into Handshake and go to Jobs and type "Mock" into the keyword search area. For assistance, call us at 319-335-1023.