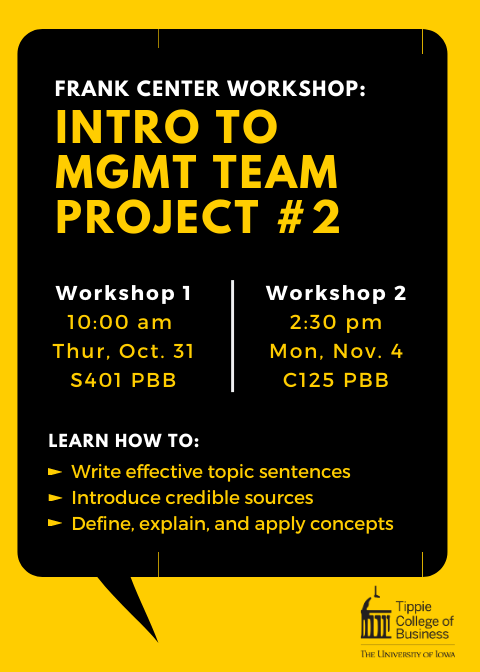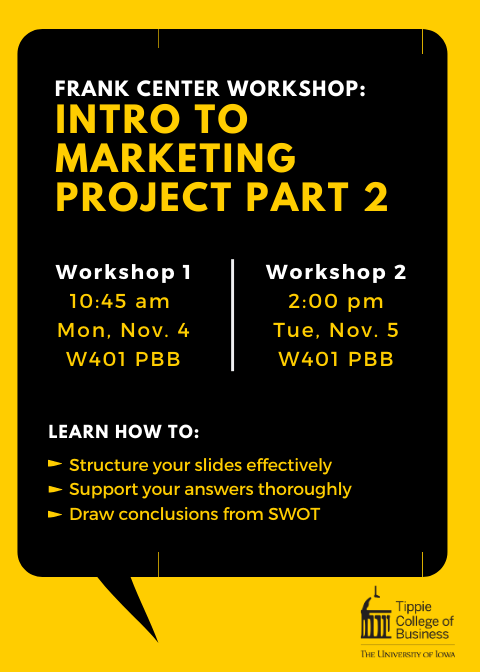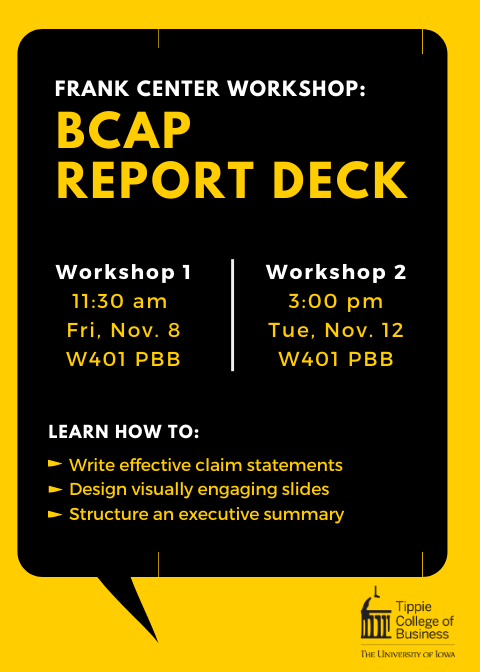 All students are invited to attend these 45-minute workshops, sponsored by the Frank Business Communication Center. Experienced Frank Center tutors will share tips and give feedback on the assignments specific to Intro to MGMT, Intro to MKTG, and BCaP.
No RSVP required, but space is limited, so plan to arrive early.
Intro to MGMT Team Project #2
Thursday 10/31 10am S401
Monday 11/4 2:30pm C125
Intro to MKTG Team Project Part 2
Monday 11/4 10:45am W401 
Tuesday 11/5 2pm W401 
BCaP Report Deck
Friday 11/8 11:30am W401
Tuesday 11/12 3pm W401
For more information, contact Frank Center Assistant Director Mark Petterson.