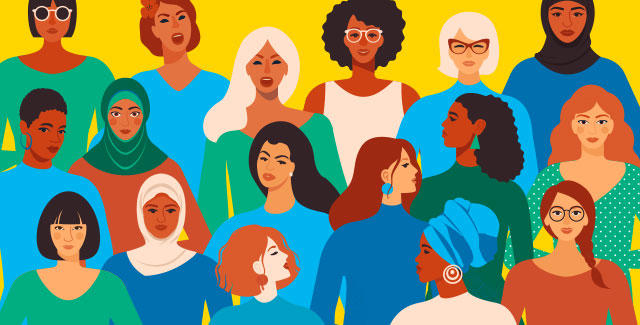 The Tippie Women Summit is now open for registration! See below for details. Sessions held throughout March and early April.
It's More than Business – Insights from Erin Rollenhagen
Thursday, March 3, 5:30 pm CST
Courtyard Marriott Iowa City
901 Melrose Avenue
This in-person event will feature a brief keynote from Erin Rollenhagen (BBA02), CEO and founder of Entrepreneurial Technologies and author of Soul Uprising: It's Never Just Business. Along with a Q&A between Erin and Tippie Dean Amy Kristof-Brown, this event will have a structured networking opportunity for students and working professionals. Free of charge – bring a friend and make a new one.
Stepping up to Leadership: A Conversation with Tippie's Female Leaders
Wednesday, March 9, 11:00 a.m. CST via Zoom
This casual conversation will feature Tippie Dean Amy Kristof-Brown and Tippie Associate Dean of Graduate Programs Jennifer Blackhurst. They'll discuss how they prepared for leadership opportunities and provide insight on how you can be ready for your own professional development.
Tippie Faculty Webinar: Breaking the Imposter Syndrome
Friday, March 25, 12:00 noon CST via Zoom
Many people experience the so-called "impostor syndrome" despite their success in the workplace. It holds them back from pursuing challenging opportunities, leads to overworking and burnout, and takes a huge emotion toll. Tippie Assistant Professor of Management Rong Su will highlight how you can overcoming barriers to career success by challenging existing conceptions and establishing a renewed understanding about the impostor experience.
Assembling Your Power Players: Building Networks That Support Your Personal and Professional Growth
Friday, April 1, 12:00 noon CDT via Zoom
This alumni panel discussion will highlight how creating a web of personal networks can benefit you as your career progresses. Learn first hand from several successful Tippie alums including:
Cheryl Davenport (BBA05), Senior Director of Strategy and Chief of Staff at Nike North America
Kim Johnson (MBA15), Vice President of Marketing, Igor
Anne Parmley (MBA15), President, Linn County Gaming Association
Yvette Taylor (MBA92), National Manager – Wealth Management Client Support Services for Northern Trust