Introduction to Global Business: A 3 Week Virtual Study Abroad to Hong Kong, Singapore, New Zealand and Australia
This summer, Tippie is offering a unique virtual study abroad experience that will explore four different locations in Asia Pacific.  This online adventure will feature lectures from professors in each of the four locations, briefings from leading businesses in the region, and fun cultural activities (like a cooking class!). Don't miss your chance to engage with one of the most important regions and economies on the planet.
In every measurable way, business is booming in Asia. Over half the world's internet users are based in Asia. In 2020, 218 companies from the Fortune 500 list were based in Asia. By 2040, Asia will top 50% of the global GPD and will drive 40% of the world's consumption. Asia is also a leading innovator in some of the most important arenas of the day: e-commerce, entrepreneurship, and artificial intelligence.
Basically, if you want a future in international business, you've got to be ready to engage with Asia.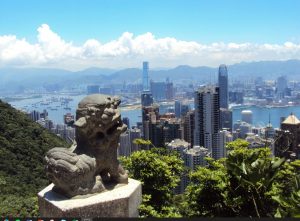 About the Class:
Application opens soon!!
Earn 3 s.h. that count toward International & Global Issues for Tippie Students
Earn credit toward the International Business Certificate
Fulfill Tippie RISE
Program dates: June 13-July 2
Class is live on Zoom from approx. 6-9pm CST
If you're interested, email Joelle Brown for more information.  Joelle-Brown@uiowa.edu