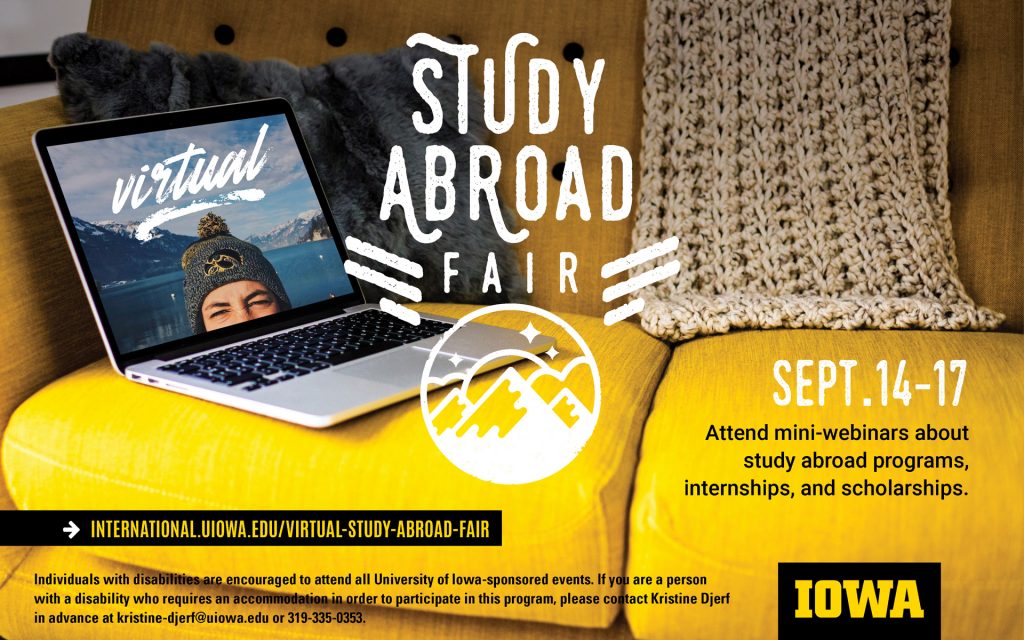 We are all itching to travel again — start planning now for your study abroad experience from the comfort of your couch by attending a host of Zoom webinars!
University of Iowa's Virtual Study Abroad Fair, September 14 -17
Learn about study abroad programs and internships around the world, hear from program providers and UI colleges and departments about how study abroad fits with your major, discover how scholarships and grants are applicable, and find out about unique virtual ways students can connect with the world right here in Iowa.
All fair attendees who participate will be entered into a drawing to win a $250 scholarship!
For more information, contact Kristine Djerf at kristine-djerf@uiowa.edu.
Hope to see you there!
Individuals with disabilities are encouraged to attend all University of Iowa-sponsored events. If you are a person with a disability who requires a reasonable accommodation in order to participate in this program, please contact Kristine Djerf in advance at kristine-djerf@uiowa.edu or 319-335-0353.