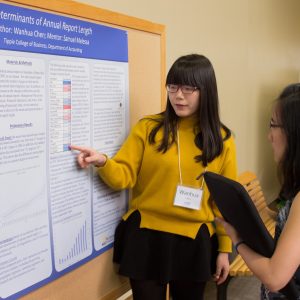 Are you interested in graduating with Honors at Tippie?  Come see us today!
This session helps to explain the pathways to Honors graduation as a Tippie student.  Learn about Honors in the Major, our Intro to Research in Business course, and how Honors in the Major helps you graduate with University Honors.
Meet Prof. John Murry, our Faculty Honors Director, and an Honors Ambassador currently pursuing Honors in the Major.  Register your interest in pursuing Honors in the Major, and get your questions answered!
This program is part of Tippie Launch and satisfies one of the event attendance requirements for newly admitted Standard Admit students.
For new Direct Admits, this event can satisfy a Tippie Two event requirement.
Monday, September 9
3:30 – 4:20
S401 PBB