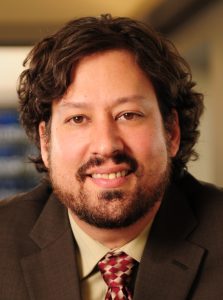 Contact Information
Phone: (319) 335-0957
E-mail: david-frisvold@uiowa.edu
University of Iowa
Tippie College of Business
Economics Department
21 E. Market Street
Iowa City, IA 52242
David E. Frisvold is an Associate Professor in the Department of Economics and a Senior Research Fellow and the Director of Social and Education Policy Research in the Public Policy Center at the University of Iowa. He is a NBER Research Associate and IZA Research Fellow.
Professor Frisvold's research interests are health economics and the economics of education. His research examines whether and how public policies influence health and outcomes outcomes, with a particular focus on policies targeted towards children. Research papers are available by topic through the menu bar of this website.
His research has been published in a variety of leading economics journals including Journal of Public Economics, Journal of Health Economics, and Journal of Human Resources and leading journals in other fields including Journal of Policy Analysis and Management, Demography, Journal of the American Medical Association, and Health Affairs.  His research has been funded by various institutes and organizations including the NIH, Robert Wood Johnson Foundation, University of Kentucky Center for Poverty Research, University of California Davis Center for Poverty Research, and Institute for Research on Poverty at the University of Wisconsin.
He is currently a co-editor at the Journal of Policy Analysis and Management and an associate editor at Economics and Human Biology.
Prior to joining Iowa in 2013, he was a Robert Wood Johnson Scholar in Health Policy Research at the University of Michigan until 2008 and an assistant professor in the Department of Economics at Emory University until 2013. He received his B.S. in Mathematical Economics from Wake Forest University and his Ph.D. in Economics from Vanderbilt University.
Related Links:
Official University webpage
Profile on Google Scholar
Profile on RePEc