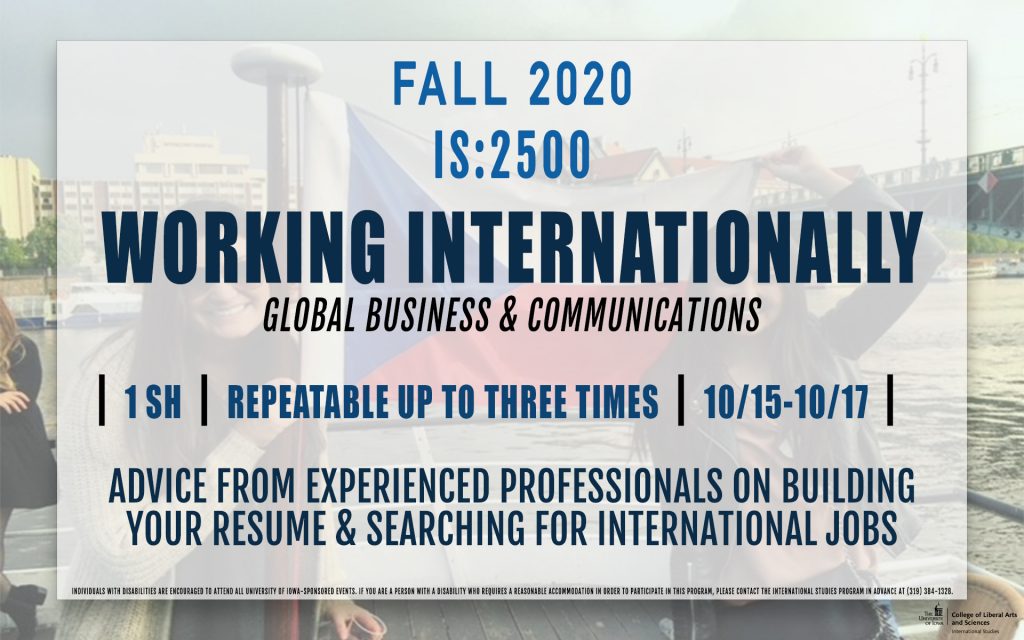 This course will consider global careers through a variety of perspectives.  Whether you want to be an entrepreneur or work for a multinational corporation, this course is designed to give you a sense of how you might embark on a global career. This course will feature presentations and panels by professionals in business and communications (including UI alumni) at various stages in their careers.  Additional presentations will provide insight into how to search for international internships and jobs, how to prepare tailored resumes and cover letters and how to conduct informational interviews. The active, interactive and reflective components of the course will assist students in identifying and building networks with their peers and with professionals.  The course readings and assignments are designed to be applied and used in real life.
Working Internationally: Global Business and Communications
1 semester hour; repeatable 3 times
October 15-17, 2020
Online
Hear from UIowa alum who have global careers!