There's no time like now to work on your interview skills before the Job and Internship Fair later this month- you'll get better every time you practice. Sign up to do a Mock Interview through Handshake to interview with a volunteer recruiter to get relevant feedback on how you're doing!
Upcoming Mock Interviews:
9/10 – Cottingham & Butler
– Northwestern Mutual – Chicago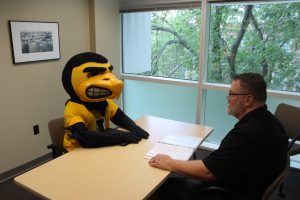 9/11 – Four Oaks Family & Children Services
– Ohnward Bancshares
To find upcoming Mocks, log into Handshake and go to Jobs and type Mock into the keyword search area. For assistance, call us at 319-335-1023.