International Buddies at Tippie is back for the fall semester!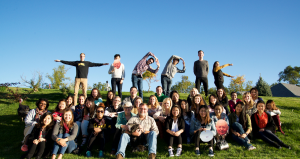 As a buddy, you are paired with a student from another culture for a semester of social events and friendship.  This fall, we'll be eating well, spending time off campus, and offering our downtown discounts for coffees and meals with your buddy.
Deadline to apply is Monday, September 16.
Kickoff will be Tuesday, September 24, with matches made soon before that.
Questions? joelle-brown@uiowa.edu