Explore the business and culture of Italy during a time of mass disruption: protectionism, pandemics, and political fragmentation
Join us for a virtual class exploration of Italy to examine the business, social, and political response to the pandemic. What's it like to take a virtual global class? Check out this video: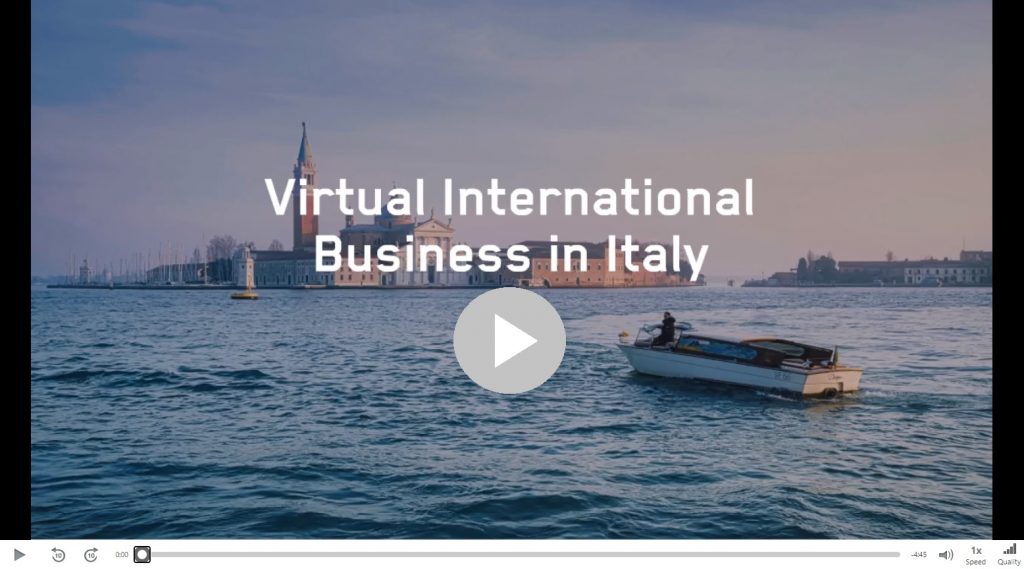 Back by popular demand: this unique class explores international business at a time of mass disruption. Join us on an innovative, virtual exploration of the business and culture of Italy though a remote "trip" that you can do from home. Given protectionism, pandemics, and risks of political fragmentation, COVID-19 has created an unprecedented time in Italy, Europe, and the world.
Our Italy-based instructor will guide you through an examination of the business, social, financial, and political responses to disruptions in Italy and the EU, including the pandemic and Brexit. Hands-on cultural events are infused throughout the class, using virtual reality headsets for city visits, live tours with interactive guides, a hands-on cooking class, language lesson, and more. The class will feature industry speakers and an opportunity to network with Italian students.
When you complete this program you will have the skills and knowledge to jumpstart your future study abroad, travel, and international business experience.
Earn 3 s.h. that counts toward FIN:4020 or International and Global Issues for Tippie students, and the International Business Certificate
Fulfill Tippie RISE
Learn about Italian culture through hands-on, interactive cultural activities like cooking, painting, language, and live city tours
Network with alumni, companies, and Italian students
Class dates: December 27 – January 14
We have multiple scholarships available!
The Tippie College of Business offers many scholarships for study abroad that you can apply for all on one application. The early deadline for winter programs is October 1. You will have a decision prior to the confirmation due date.
Study Abroad offers need-based grants for students who receive federal Financial Aid.
Applications Now Open, Due October 8
What Tippie students are saying: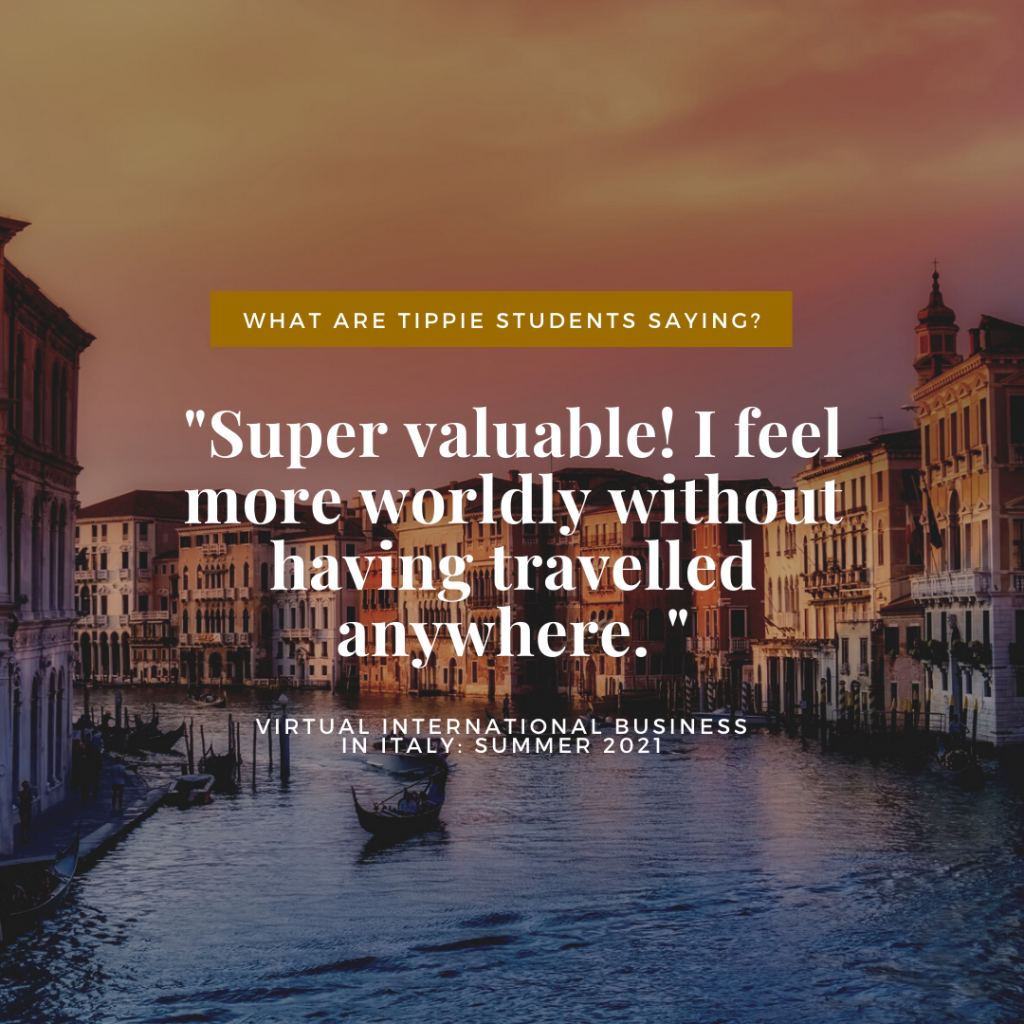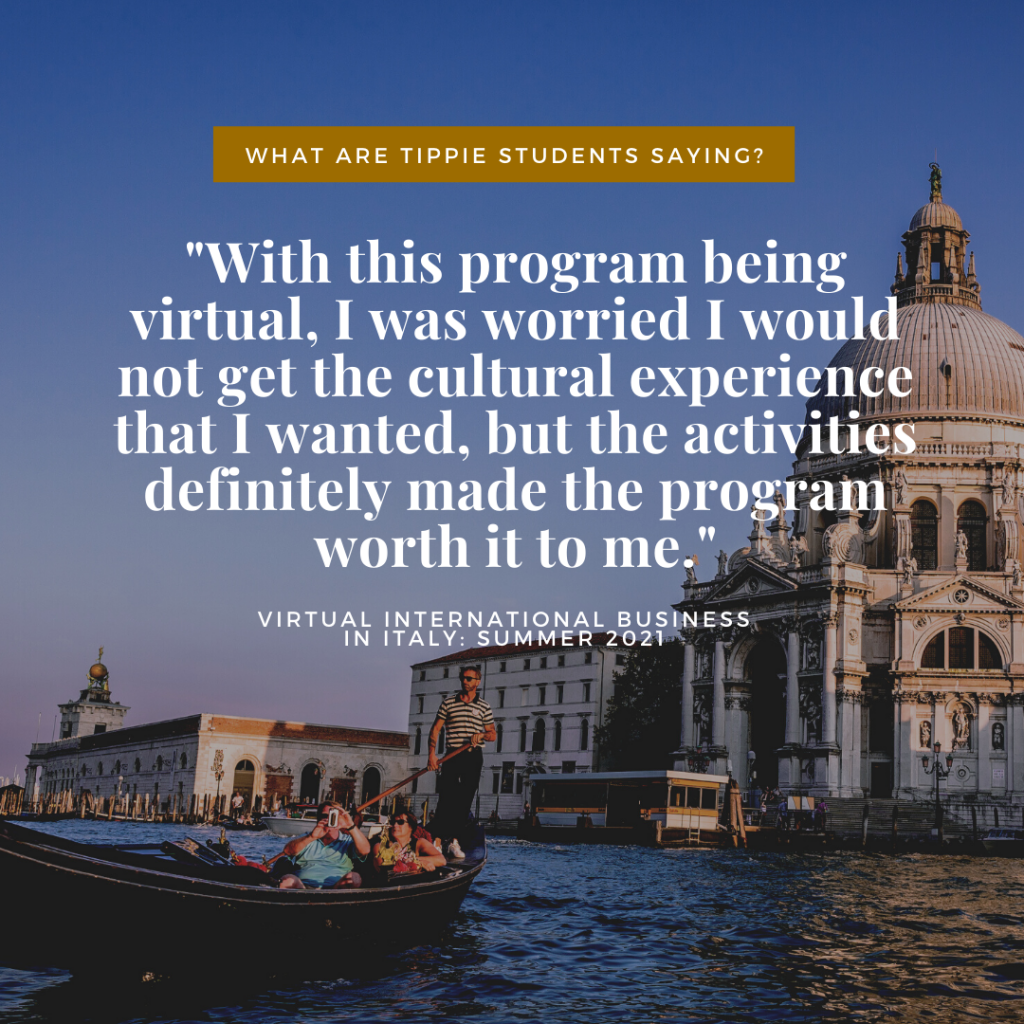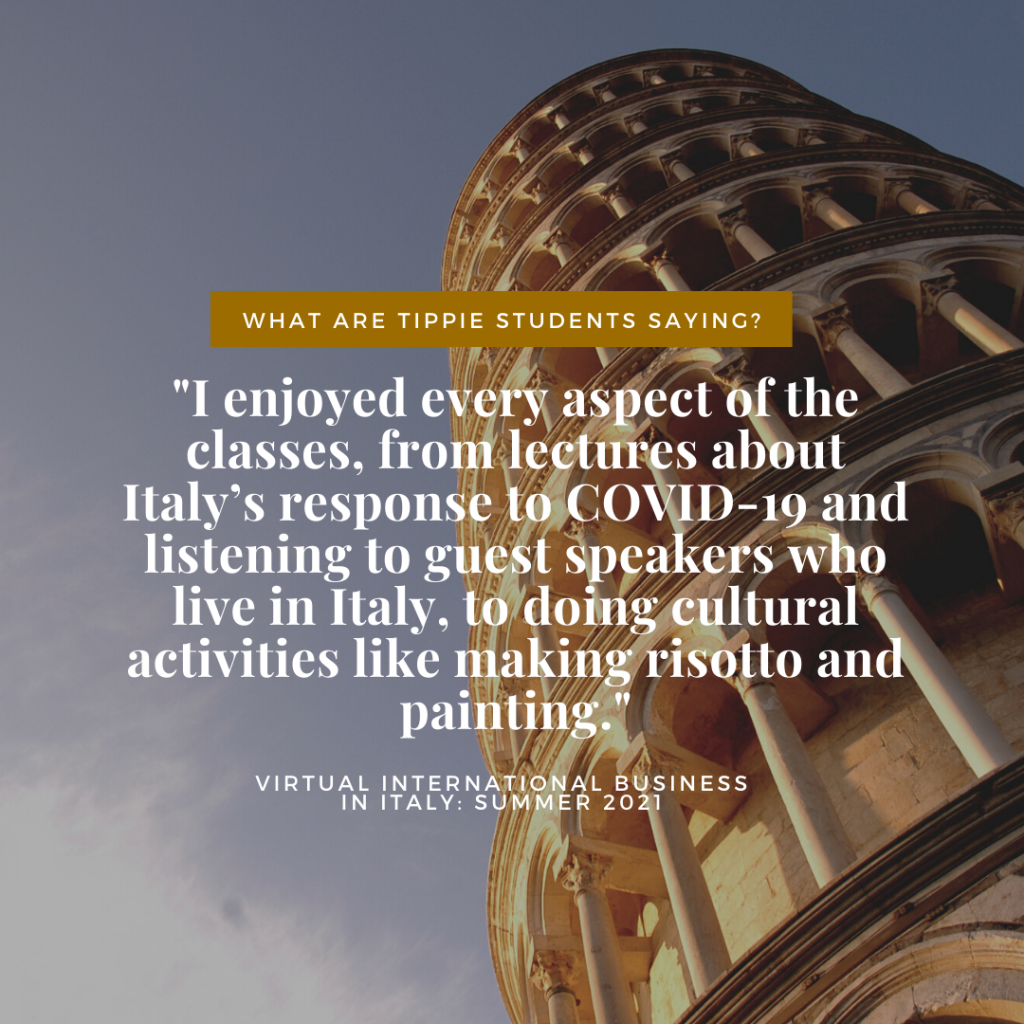 Questions? Please email stephanie-fountain@uiowa.edu