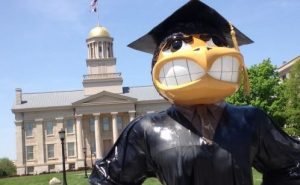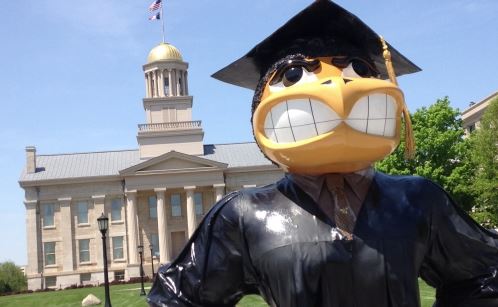 We want to remind you of the ways the Pomerantz Career Center can be assisting you as you prepare for graduation;
1) Meet with a Career Advisor –– You can meet with a Career Advisor who specializes in an area you want to pursue– simply schedule an appointment through MyUI and click on "Advising Appointment". By meeting with an Advisor we can help you create a plan for finding a job or continuing education if you are considering that. We will assist you whether you are starting your search, choosing graduate programs or in the process of negotiating a salary offer – we're here to help!
Some of the things we assist with:
-Job search tips and searching in a new geographic area
-Networking and building connection tips
-Interview prep
-Salary negotiation
-Personal Statement review and grad school application tips
-Tailoring your resume
2) Have your resume reviewed if you haven't already so it is ready to apply to your dream job ––
You can do this multiple ways —
-bring it in during walk-in hours (M-F 10 a.m. to 3 p.m.),
-upload it to our online resume review service for review!
-bring it to a Career Advising appointment with you for a review. Your resume is key to making a good first impression with an employer.
3)  Continue to use Handshake to look for jobs – Search in Handshake by clicking on Jobs on your homepage. There are more than 13,000 positions live in the system currently from all across the country!  Once you've gotten started – set up a saved search to get emails about new postings that meet what you are looking for.
If you do know what your next adventure is, be it full-time employment or continuing your education, we would appreciate your help in filling out this survey;
Take the First Destination Survey here:  http://careersurvey.iowa.uiowa.edu/Home/About
Pomerantz Career Center
www.careers.uiowa.edu