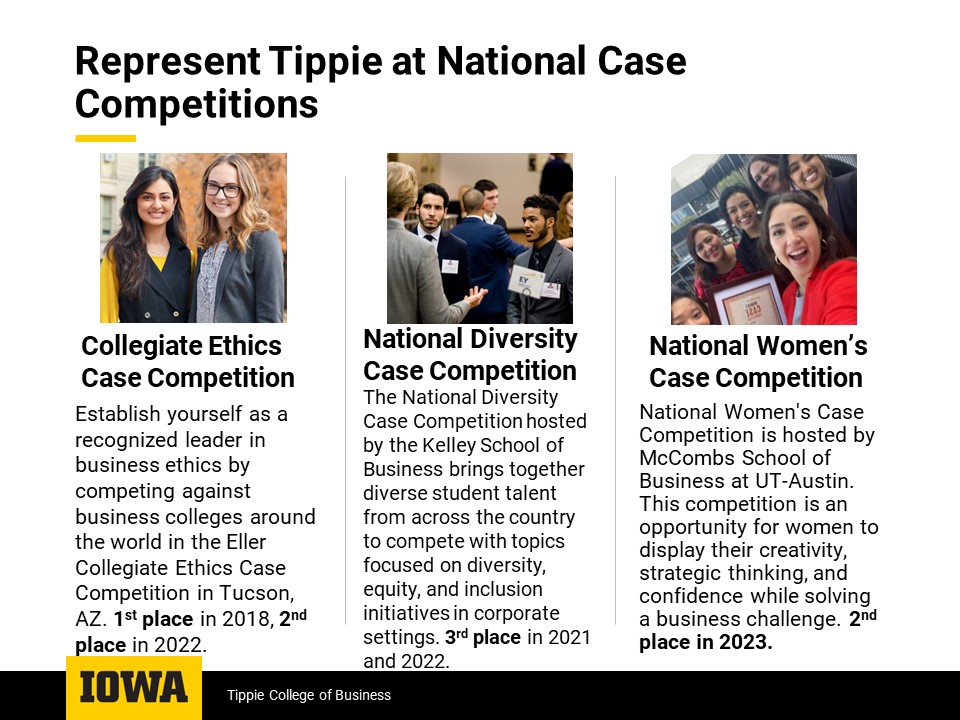 You may or may not know but the Tippie College of Business UPO sends representatives to national case competition every year all over the country! There is currently a team preparing for the Eller Ethics Case Competition in Arizona based on the themes of business ethics and corporate social responsibility.
ANNOUNCING the selection committee is now selecting students for the National Diversity Case Competition in Indiana! (More info below)
If you or students you know are interested in being considered for ANY national case competitions to represent Tippie, please complete this form: https://forms.office.com/r/GsVFMiLdBi.
The Kelley School of Business (Indiana University) will host the 13th annual competition National Diversity Case Competition (NDCC) over the Martin Luther King Jr. holiday weekend January 12-13.
This is a premier event that brings together top-level, diverse talent from colleges and universities across the country for networking, a case competition, and workshops. The event will include 40+ teams from across the country as they compete for $22,000 in cash prizes and corporate partners will engage with participating students throughout the weekend!