Hey Hawkeyes,
As you know, the Career Fair is February 22!  The best way to get a job after graduation or an internship to gain experience is to make your presence known to recruiters that are coming to the Career Fair!
Make sure you download and log-in to the Handshake app and plan ahead by looking at all of the company profiles and positions you are interested in and the jobs and internships they have to offer.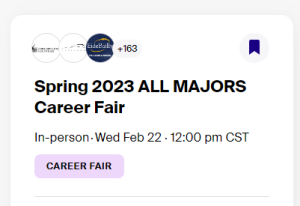 Click on the Employers Tab and get to searching!