Career Center Connection
Welcome back Hawkeyes!
The Pomerantz Career Center just launched their first monthly newsletter, Career Center Connection. Every undergrad gets a copy of the newsletter which has tons of reminders, tips, resources, and info about our services.
New to Campus? Login to Handshake and get set up for success!
Get Connected with Handshake on Day 1
Handshake is the University of Iowa's #1 student career portal available to all Hawkeyes. Utilizing Handshake is ESSENTIAL to provide the best access to thousands of career-related opportunities, jobs, and internships during your time here at Iowa. Be sure to take time and login, upload your resume, and publish your profile as soon as you can. Thousands of employers use Handshake each day to post positions and recruit students like you.
Need a Job?
Don't miss the Student Employment Job Fair!
August 24, 2022
11am – 2pm
IMU, Main Lounge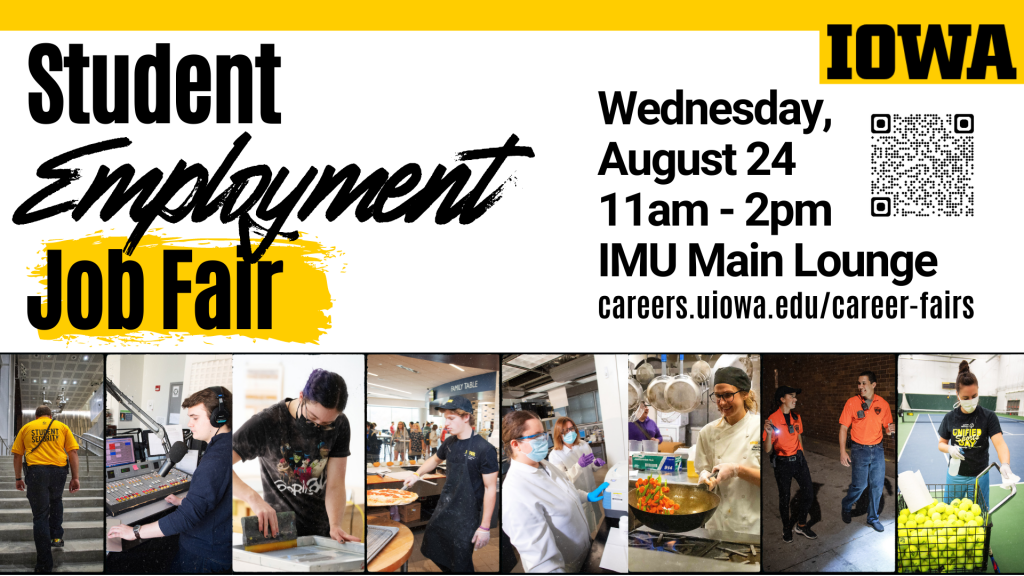 Register Your Internship Before September 21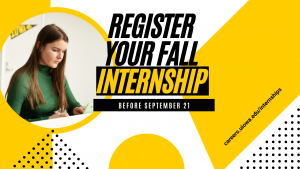 Students register internships to –
Receive course credit or transcript notation
Reflect on the experience
Meet a requirement of their employer or degree program
Do you need to register your Fall internship? Learn how,
 
Visit careers.uiowa.edu for more resources and support.