Chicago, IL (Spring 2023)
Register for the Spring 2023 Professional Trip to Chicago!
A quick application is required as the trip is free and spots are limited. The application, which is linked here, will be binding on April 9th.
InvestHer, FMA, and HawkTrade will be going on a professional trip to Chicago from
April 20th
– 22nd
. We have confirmed that we will visit JP Morgan, BMO Harris, Wells Fargo, and HUB. Hotels and transportation costs will be covered. If you are driving you will be reimbursed for gas. Professional Trips are a great way to meet employers, meet InvestHer, FMA, and HawkTrade members, find out about job opportunities, and discover work environments.
---
Des Moines, IA (Fall 2022)
Register for the Fall 2022 Professional Trip to Des Moines! https://docs.google.com/forms/d/e/1FAIpQLSfURAaM9uKQeVevVKqtS5lo5QVpVw8Do742wpKYlxYC63T7Sw/viewform
This year InvestHer will be collaborating with FMA, another student organization at Tippie, to do a joint professional trip to Des Moines on Friday October 21st. We are planning on meeting with Principal and a few other companies. Please reach out with any questions to Grace Cross at grace-cross@uiowa.edu
---
Chicago, IL (Spring 2022)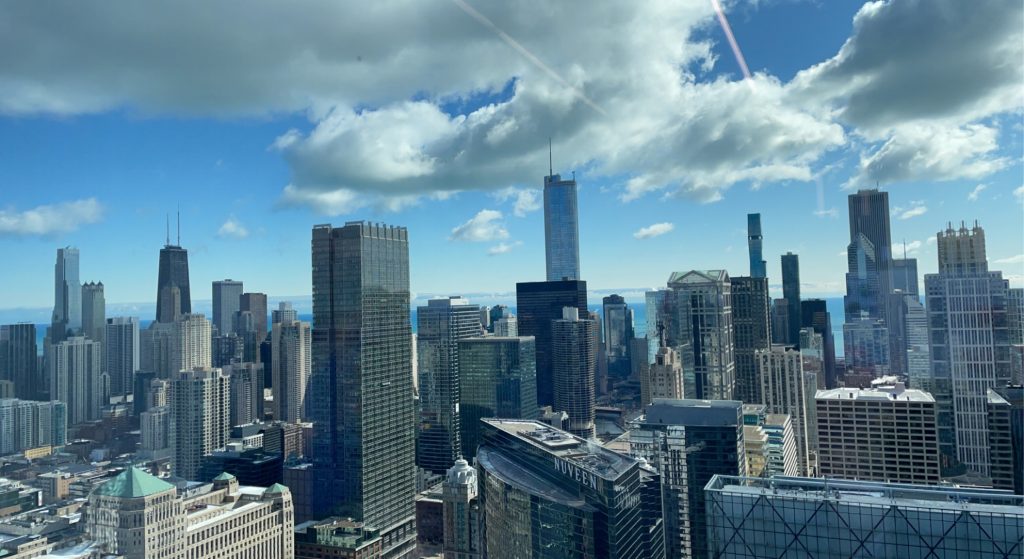 This past semester, InvestHer had the opportunity to partner with HawkTrade and FMA for our professional trip to Chicago. We enjoyed visiting and hearing from William Blair, CIBC, and Merrill Lynch.
Professional Trips
was last modified:
April 9th, 2023
by