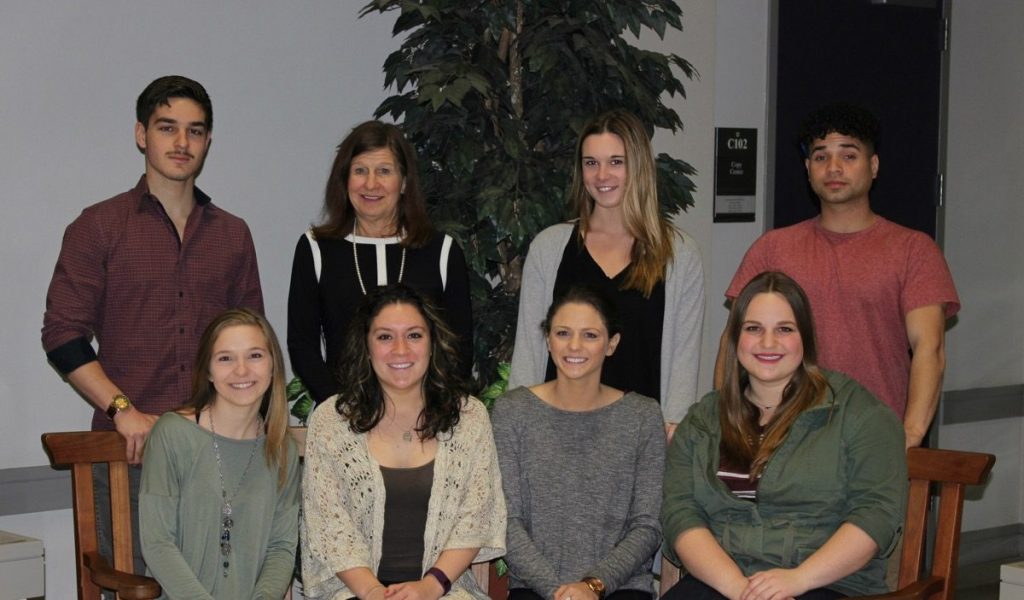 Nancy Abram
Faculty Adviser
AAF Advisor Nancy Abram has over 25 years' experience managing integrated marketing communications processes in agencies, corporations, and non-profits. 
Currently, Abram is a full-time professor of Marketing at the Tippie College of Business, teaching all of the Introduction to Marketing Strategies courses, and is the Director of the Retailing Track. 
Abram's first job in advertising was in Media Planning, then Account Planning with an agency. She moved to the client side for approximately 15 years, climbing to the position of Vice President of Marketing Development for a $4 Billion multi-brand foodservice organization. 
Most recently, she served as the Director of Strategic Communications for the University of Iowa's Division of Student Life. Included in this role was the management of Student Life Marketing & Design. A student-staffed agency at UI. 
Abram advises AAF at Iowa, NRF at Iowa and is on the Board of the Englert Theater.
Estevan Dixon
President
estevan-dixon@uiowa.edu
Estevan Dixon is a Journalism and Mass Communications major in his 4th year at the University of Iowa. He is currently the President of the AAF U of Iowa chapter, as well as the Marketing and Recruiting Coordinator for the Career Leadership Academy. In his free time, Estevan makes delicious margaritas at a local Mexican restaurant in Iowa City.
Grant Knowler
Vice President
grant-knowler@uiowa.edu
Grant is a senior English major focused on copywriting and creative advertising. First joining the organization as a freshman, Grant and the organization have progressed in parallel. In his case, Grant moved from participant, to the Executive Board as Creative Director, then finally to the role of Vice President; where in that same time, the organization transitioned from "Students in Advertising", to the University of Iowa's first American Advertising Federation chapter. While his technical skills center on grammaticism and mechanics of the English language – with the attribution of unique, creative intuition – the symmetric progression of AAF's status proves that Grant also possesses qualities of leadership and professional development. Grant's work experience consists of being a Staff Writer and Editor at Luxos Magazine, and Creative Intern at AJLM Consulting.
Jules Salmen
Treasurer
julianne-salmen@uiowa.edu
Julianne, also known as Jules, is a sophomore at The University of Iowa, majoring in Journalism and Mass Communication with a minor in Computer Science. She has been apart of this organization for the past two years. She enjoys seeing how advertising can alter people's feelings and trigger different emotions. In her free time, she enjoys watching endless amounts of Netflix shows, eating frozen yogurt, and hanging out with friends. Jules is excited to be part of the executive board this year and to see how far the organization will grow!
Hannah Correll
Public Relations Director
hannah-correll@uiowa.edu
Hannah is a senior and this is her second year on exec board. She is majoring in communications and getting her certificate in entrepreneurial management. She also keeps busy with an internship with Coca Cola, Enactus and Founders Club. Hannah can't wait to do big things with AAF this year and hopes to pursue a career in marketing advertising after graduation in May.
Kate Baranowski
Competition Director
Kate Baranowski is the Competition Director for our student organization.  Kate is from East Haddam, Connecticut.  She is a senior pursuing a degree in History and Communications.  Her goal after graduation is to go on to work within an advertising agency as an account manager.
Cara Jungers
Fundraising Director
Cara Jungers is from Hospers, a small town in northwest Iowa. She is currently a junior at the University of Iowa majoring in marketing and minoring in mass communications. In her free time, Cara enjoys biking, cooking, and exploring Iowa City. Cara is looking forward to the opportunities American Advertising Federation will present.
Alexi Rabin
Social Media Director
alexi-rabin@uiowa.edu
Alexi is from Northbrook, IL. She is currently a junior at The University of Iowa, double majoring in Journalism/Mass Communications and Psychology with a minor in Art. Alexi hopes to use the skills she has gained from her time at Iowa to pursue a career in Advertising. She enjoys to be creative and express that creativity through social media. In her spare time, you can catch her meeting celebrities, Instagramming, and watching Netflix. Alexi is excited to work with her fellow exec members this year!
Lexi Correa
Creative Director
alexandria-correa@uiowa.edu
Lexi Correa is from the suburbs of Chicago and is a Junior. She joined AAF as a sophomore and currently holds the position of creative director. Lexi is a double major in Graphic Design and Communications. Along with AAF she is also involved in UI Students in Design as well as Dance marathon.