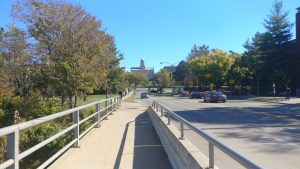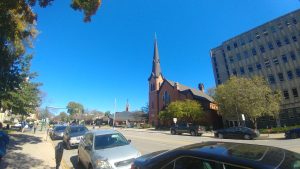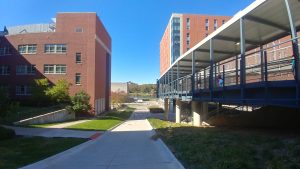 I have lived in Iowa City for about three months now. So far, I can tell you that the city is great. Lots of shopping places (one Costco, three ALDIs, plus many other shopping malls) and restaurants in Iowa City downtown and Coralville.  Most importantly, Iowa city has a great healthcare system. University of Iowa Hospital and Clinics is really on par with any other nationally-ranked hospital in the USA. I have heard so many amazing stories about how they have saved lives of UI students and patients from the Midwest. I did my first dental cleaning at Iowa last month and the dentist did all tooth cleaning on me by himself without the help of a hygienist (What a treat!). I also find my spiritual home in CCIC  and has been going there twice a week. I am surrounded by many loving brothers and sisters.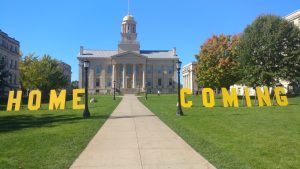 Football is big here in this town. Homecoming weekend are packed with friends, alumnus, UI students and faculty members. UI football team is  doing great this year.  It is fun to watch them playing. I am a Hawkeye fan, a Wolverine Fan, and a Hokie Fan now.
Everyday if weather permitting, I will go outside and do a walk around the Iowa river on campus. When you see the blue sky, flowing water between the two sides of the campus, many bridges, the beautiful campus, the lovely and friendly people, you will feel truly blessed and thankful in living and working here.
Thank you – Iowa City and the University of Iowa.  You make this a very special place for me.