About Us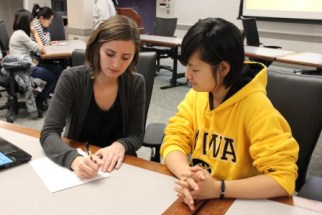 The Accounting Society is designed to help freshmen and sophomores discover the potential of an accounting degree and aid in their transformation from student to young professional. All freshmen and sophomores are invited to attend these informational sessions. If you are thinking about accounting as a major, or just want to learn about what accountants do, these meetings are for you!
If you decide to be an accounting major, your experience in the Accounting Society will help you will hit the ground running. You will be more prepared for the career events that happen during your first 7 weeks as an accounting major. We want students to feel more prepared for their time spent studying accounting at Iowa.
Students will have multiple opportunities throughout the year to speak with upperclassmen who have already participated in internships and have taken many of the required accounting classes.