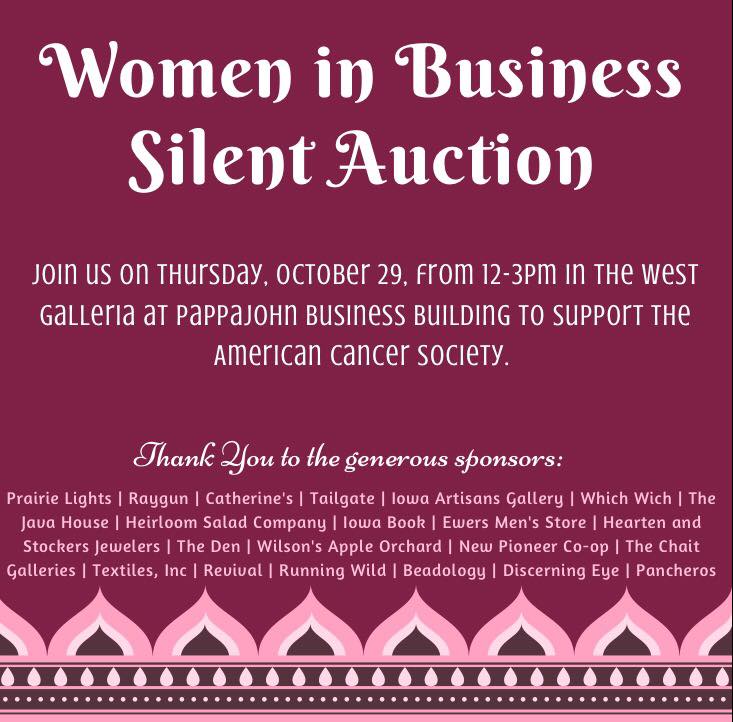 With the goal of strengthening the local community and the community within the Tippie College of Business, students, staff, and faculty are working to raise funds. We will accomplish this through a silent auction for the American Cancer Society. We will be collaborating with the other Big 10 Women in Business programs to raise money for the American Cancer Society.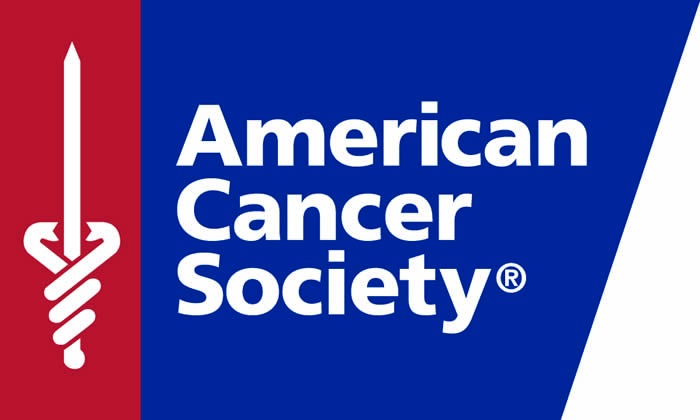 Women In Business, a Tippe College of Business student organization, is participating in the efforts to help raise funds by holding a silent auction on Thursday, October 29 from 12-3pm in the West Galleria Pappajohn Business Building. Proceeds will be split between our organization and the American Cancer Society.
To learn more about this year's silent auction or to get involved, please contact the Vice President of WIB, Kelsi Ludvicek at kelsi-ludvicek@uiowa.edu.