Hawkeye Experience Grant Information Session
Wednesday, February 2, 2022 2:30pm to 3:00pm
(Virtual)
The Hawkeye Experience Grant awards stipends in variable amounts for undergraduate students at the University of Iowa who are involved in applied learning experiences outside of the classroom. Up to $4,000 is available for each recipient.
To learn more, join the live virtual information session on February 2 at 2:30pm!
Website – https://careers.uiowa.edu/hawkeye-experience-grant
Zoom link for info session: https://uiowa.zoom.us/j/98388767423 
---
Get Ready for Career Fair Season!'
We have a great lineup this spring for ALL students of ALL Majors. Remember that majors can crossover and be applicable to several different industries!
Still trying to understand which major is best for you?
Take an assessment and/or explore majors discover your strengths and areas of interest!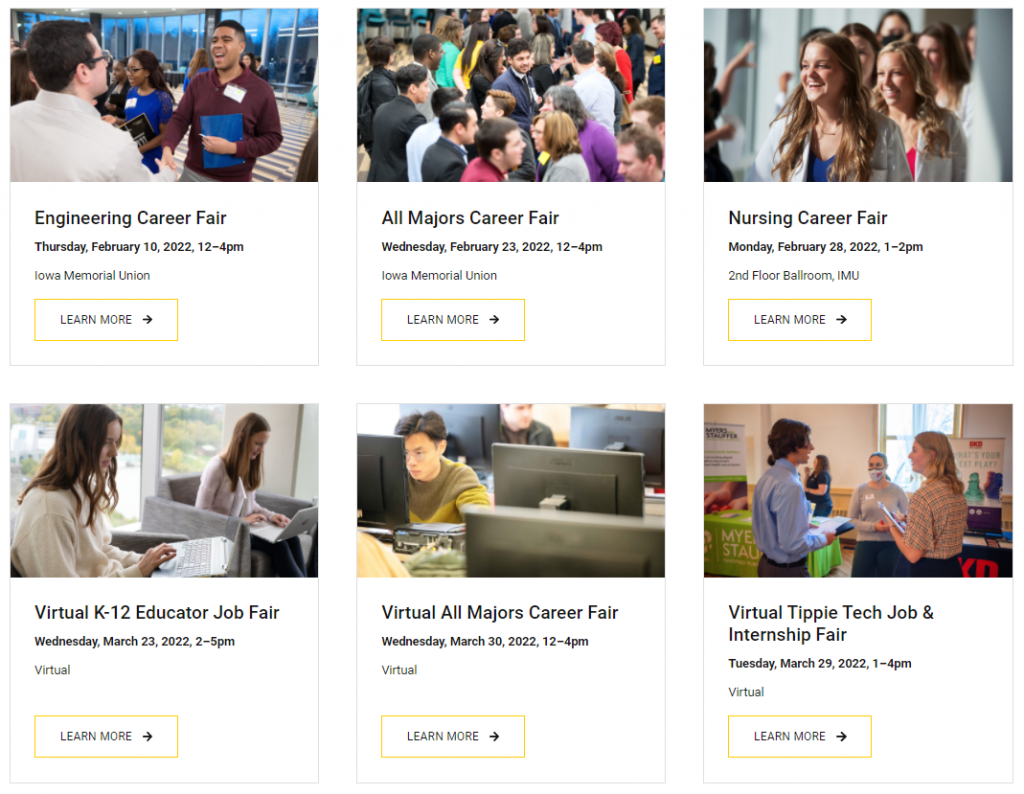 Mock Interviews are back!  Check out these great opportunities on our new mock interview page!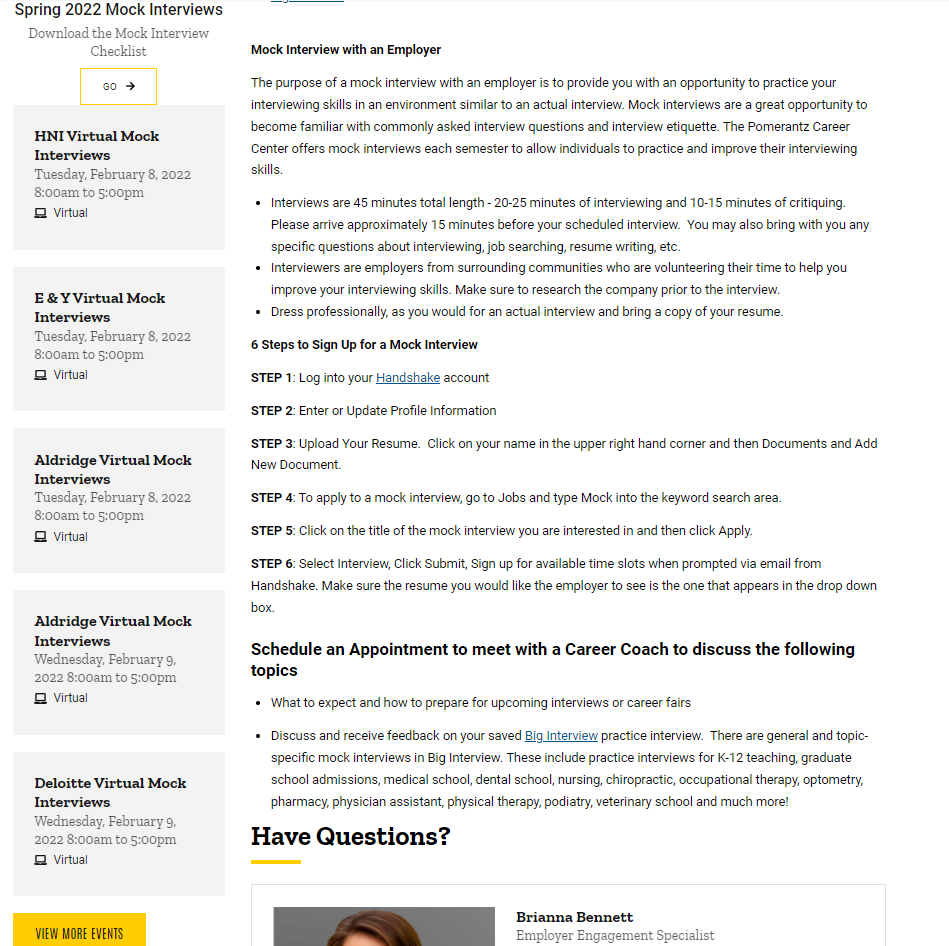 ---
Make an Appointment with a Career Coach