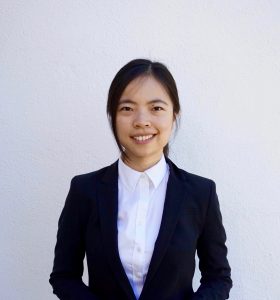 Contact:
Assistant Professor in Management Sciences Department, Tippie College of Business
Affiliated with Applied Math and Computer Science Department
University of Iowa
Email: tong-wangATuiowa.edu
S344-PBB, 21 East Market St, Iowa City, IA, 52245
Bio
Tong Wang is an Assistant Professor of Management Sciences at the Tippie College of Business, a member of Iowa Informatics Initiative and affiliated with Applied Math and Computer Science Department. She received her Ph.D. in Computer Science from the Massachusetts Institute of Technology in 2016. Her general research interests are in machine learning, data mining, and their application in healthcare and decision-making for business problems, etc. Her research on crime data mining is the second-place winner in "Doing Good with Good OR" at INFORMS 2015. Her crime pattern detection algorithm has been reported in multiple media including Wired.com and Wikipedia Crime Analysis. Her algorithm has been implemented by New York Police Department. Tong has also been working on developing interpretable machine learning models. Her team developed a solution to a FICO challenge in 2018, which won the FICO Recognition Award.
Research Interests
I am interested in both machine learning methods and their application in solving real-world problems, especially healthcare and business problems. I develop interpretable machine learning models to assist domain experts for decision-making.
Home Page
was last modified:
April 22nd, 2022
by