First-year PhD Marketing student, Sarah Francisco has big goals to succeed in the amazing research program here at Tippie.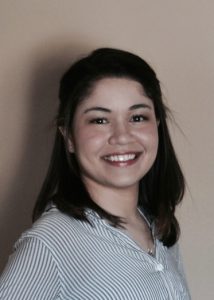 Background: Born in Southern Brazil, Sarah moved to the Quad Cities when she was just four years old. She discovered her passion for understanding the psychology of marketing during her undergrad at Tippie. Sarah recently graduated from Tippie in May 2019 with her undergraduate degree in Marketing. She returned this fall to pursue her research interests as a Marketing PhD Candidate.
Research Interests: Sarah's research is primarily interested in consumer behavior, with a special interest in morality and self. Her current research takes a look at how moral behaviors can affect consumption. She is also interested in social comparison and how it affects people's judgements and decisions.
Previous Research Projects: Sarah worked with former Tippie faculty member, Bill Hedgecock, as part of a study on judgement and decision-making. They performed a coin toss study to examine how people gambled and analyzed physiological changes such as heart rate and pulse. For her honors thesis, Sarah researched the ease of haptic imagery with Andrea Luangrath. Their research focused on virtual reality and haptics, focusing on sense of touch. Running studies gave Sarah an exposure to practical implications of research and how to overcome research problems.
PhD Goals: Sarah's primary goal of her PhD program is to further her understanding of consumer behavior. In general, she'd like to learn more about academia, such as how to conduct research that's meaningful to the field of marketing. Sarah would like to translate her interests into research that makes contributions to marketers.
Favorite thing about Tippie? "How supportive faculty are in answering questions, helping with ideas, and giving it to you straight. With the culture of the Marketing Department, you get the best of the program"